A big thanks goes to John Anderson for being the Pioneer on this type of project and sharing his project with all of us. In that same spirit, I threw some pics into a collage to be able to share what I can now, until I can do a formal write up for this site. My only references for information for doing this project were the posts on TDS.com, and the two pics John has posted on his site. Everything for this project, except the braided SS oil supply line, was designed and built by me.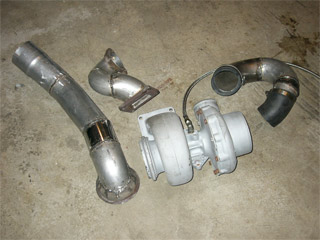 The Bulk of whats needed except all the little stuff you run into along the way.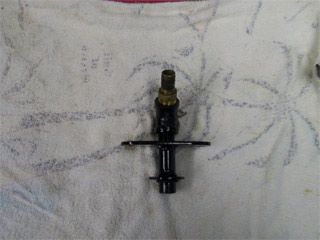 Oil drain fitting I made to mount where the oem fuel pump used to be.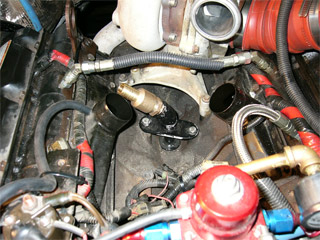 The oil drain fitting mounted on the engine.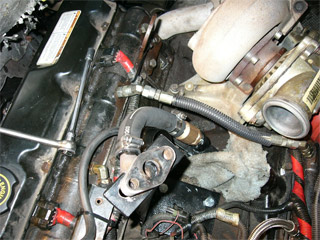 Oil drain hose and turbo mount.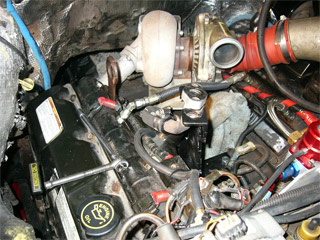 Oil drain hose and turbo mount.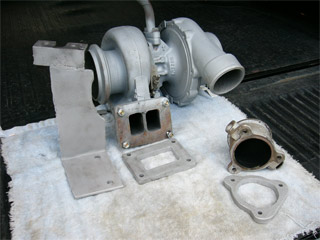 Turbo mounting bracket, and both exhaust flanges hand made by me.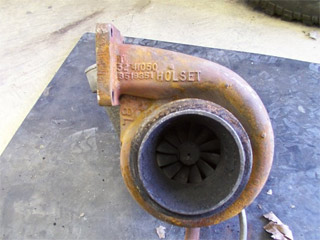 Numbers on the Holset. If anyone knows what they mean, let me know!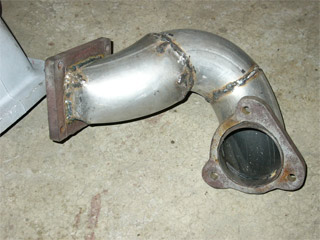 The pipe that goes from where the EBPV was to the square flange of Holset.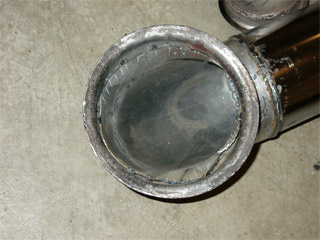 Making the change from 4″ down pipe to 5″ Holset outlet.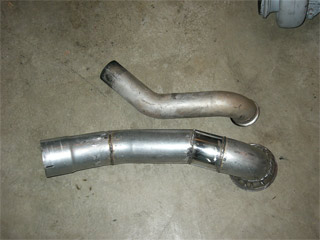 3″ down pipe on top, new 4″ down pipe on the bottom. Imagine how big a 5″ would be, but I couldn't make it fit.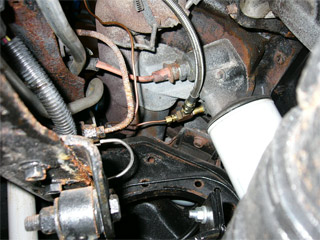 I made a "T" by the oil filter to supply oil to the Holset, the smaller copper line is for the oil pressure gauge.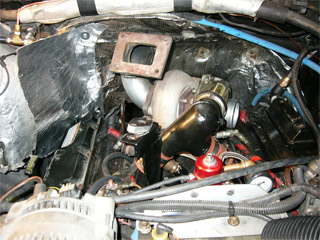 Started mounting parts.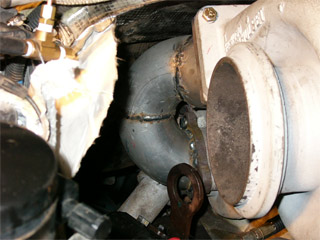 Turbo to turbo exhaust pipe.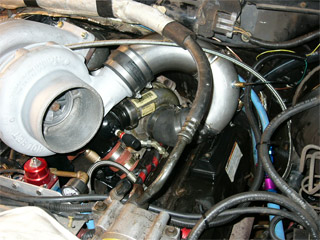 Intake pipe mounted. Notice the pressure relief valve on the oem intake "Y" to try to save the head gaskets, and tap-in for the second boost gauge.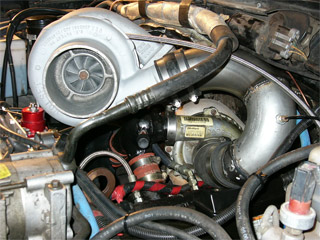 Intake pipe view.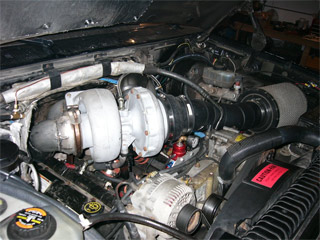 All done!