It has been two years – sorry for the long delay in getting the site back up. We changed our minds several times on how we were going to rebuild – the rest of the time, we were just too darn busy.
The old DieselDatabase.com sites revolved around aliased URLs (cumminsdatabase.com, powerstrokedatabase.com, duramaxdatabase.com, peterbiltdatabase.com, and the like – 100 more like). Now we are working on making all those sites hub on a single URL – dieseldatabase.com. The new site should run smoother and maybe we won't be sued by a major automotive manufacturer – which is why we had to tear the site down in the first place.
We will be working on cleaning up stray codes and such. Let us know if you find links and things that do not work. There is a contact form on the ABOUT page. Please contact us if you find anything not working. Thank you.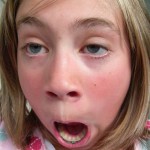 In the past, I used to get around to a lot of events and was an active participant in diesel truck mods and had an online store, TruckRacingParts.com. However, in January 2007, I took a serious fall from a roof and shattered my pelvis. You can read the story at this link. It nearly cost me my life but God is good to me. I spent six months in a wheelchair and was not able to work for two years.
Shortly after I was able to work again, I purchased a brick and mortar store. I just recently shut that down, and that is how I was able to finally get finished with this site. The store cost me almost everything I owned. Oh well.
Eventually, I will be back in circulation and bringing you up-to-date as I did years ago. I will do my best to bring you good information on products and mods. If you are interested in writing an article for the site, please contact us on the ABOUT page.
Tell Your Friends About DieselDatabase.com – THANK YOU and HOPE TO SEE YOU AGAIN SOON!!!