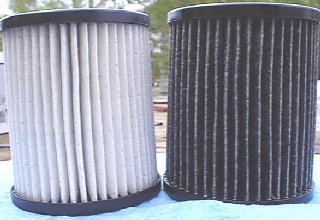 Here's a photo showing the condition of my original fuel filter after 24,000 miles – never been changed to this point since new:
The photo is a bit misleading the overall condition of the old filter is actually not bad at all – lots whiter down in between the pleats than can be seen here, and no visible signs of deterioration – I'm sure this filter could have gone at least another 10,000 miles easily.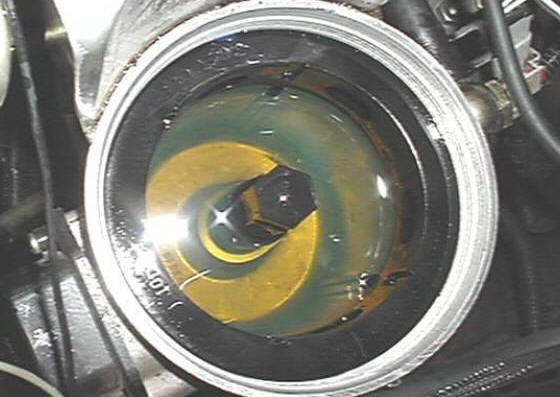 I had anticipated the need to drain the filter housing and clean it out thoroughly of accumulated crud – but this is what it looked like down inside:
Actually quite clean – and since I figured I'd probably do more harm than good if I tried to swab it out, I just left it alone and carefully installed the new filter. The truck started right up after the change, no stumbles snorts or farts – and the guages look the same as always: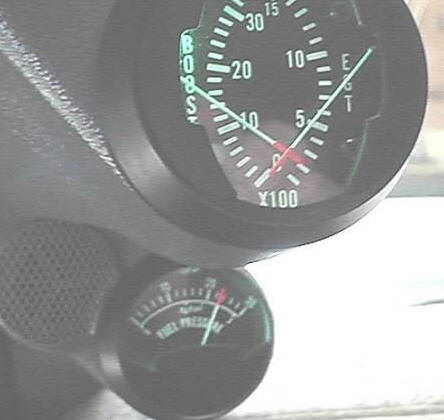 I'm sure the additional filters (4) I commonly use at various locations in my fuel system before the stock filter contribute greatly to the overall condition of the stocker – but with the inherent known weakness of the VP44, it's really no big deal to have them installed – and none of THEM have ever yet needed to be changed either!
[thanks to Gary – K7GLD used with permission]