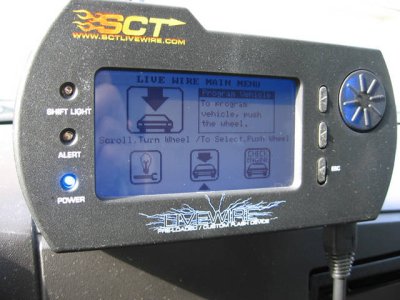 Since hands down the SCT is the tuner of choice I've noticed for hardcore diesel enthusiasts, there have been a lot of threads as of late on the LiveWire. Since it's a fairly new product I figured I'd put something together to highlight some of its features and hopefully demystify it for everyone.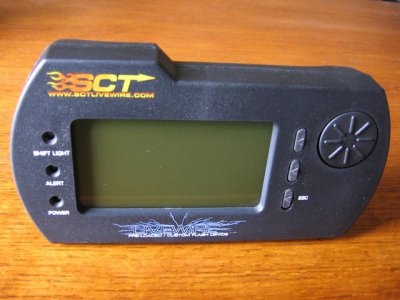 My first thought after opening the box was WOW! The design was stylish and screen size was just what I was hoping for. There are three ports on the Livewire – one for the USB cable to load tunes, update firmware, etc., another is a firewire connector for analog input and the third is the one that goes to your OBD-II port. The LiveWire comes with three tunes from SCT for towing, performance and fuel economy, that they've dyno tested. PLUS you can load three additional custom tunes on the device, so you've got six tunes (plus your stock tune) which is VERY handy for those of us whose driving styles change frequently.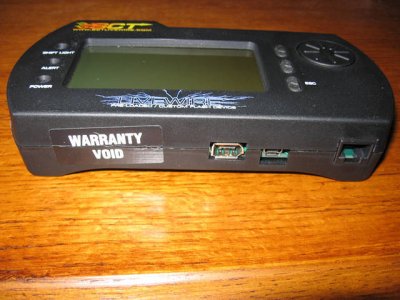 If you want to run custom tunes loading them onto the LiveWire is extremely easy with the LiveWire Updater software you can download from SCT. Connect the LiveWire to your PC and with a couple of mouse clicks that's it – you're custom tunes are added.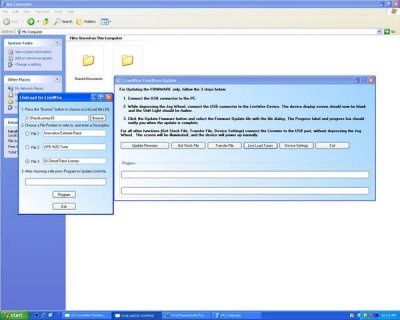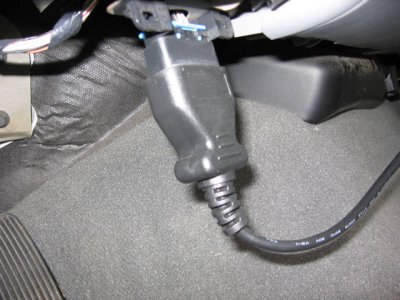 Hooking the device up is as simple as plugging in the provided cable to the OBD-II port and the other end to the LiveWire and you're done. It doesn't get simpler than that. It has a wheel that you hold in to turn it on and off and allows you to easily navigate through the menus. The user options are simple to understand and easy to follow. Although a lot of people ask if it's on the fly adjustable and no it's not BUT loading a tune takes less than two minutes and a simple turn of the key.
*EDIT* I've received some e-mail regarding the straight OBD-II cable. If you have a problem with the straight cable being in the way there are after market right angle cables available –
http://www.vmptuning.com/store/index.php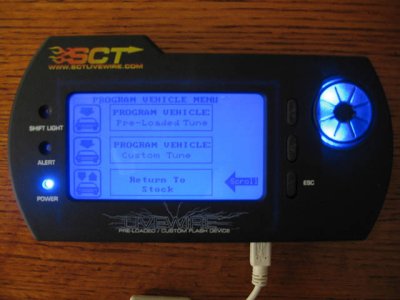 You don't have to have a ton of mods to run the LiveWire. We always recommend gauges as your first mod before you buy a tuner – now with the LiveWire your gauges are built into the tuner. It has two analog inputs that allow you to monitor EGT, boost, etc. although it does require external sensors and for EGT's a probe to do this.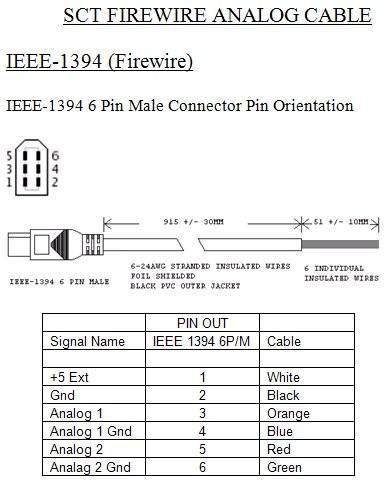 There is some great info on the SCT website on how to make your own firewire analog cable. Here is a diagram for doing just that – Justin Starkey with VMP Tuning was kind enough to post this on the SCT site: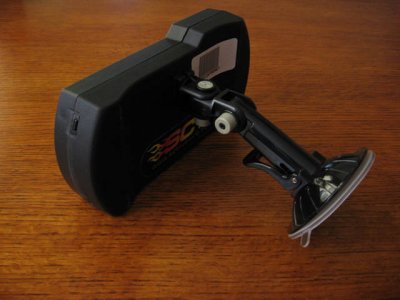 It comes with a sturdy suction cup window mount that keeps it from moving around while you're driving and can be positioned wherever best suits you. I had a similar mount that I used for my PDA that I used instead, because it brings it a little closer to me but that was just my preference. The screen is large, bright and really stands out. No more squinting to read things like you have to with some of the other monitors on the market. It can be adjusted for brightness and contrast as well. The unit just looks good – plain and simple and gets a lot of attention.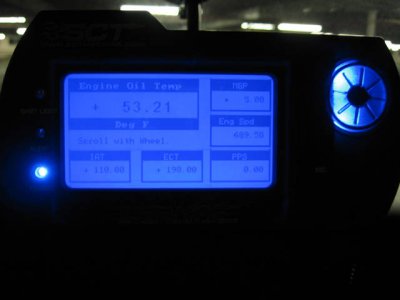 Real time monitoring options are a great feature and something that I feel SCT really excelled with on the LiveWire. You can display up to six different options ranging from Engine Oil Temp to RPM's and a bunch of parameters in between.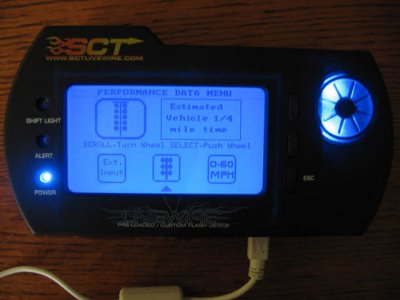 Performance options are hands down a great feature of the LiveWire. You can measure 1/4 mile times, 0-60 times as well as torque and HP. It even has a built in shift light!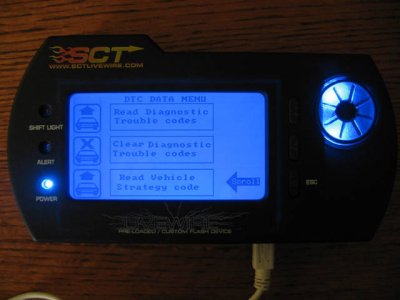 Data capturing is also a great feature especially for the folks who like to run custom tunes and the LiveWire comes with 128Mb of storage. Like the XCAL you still have the ability to read and clear trouble codes and it reads your PCM strategy.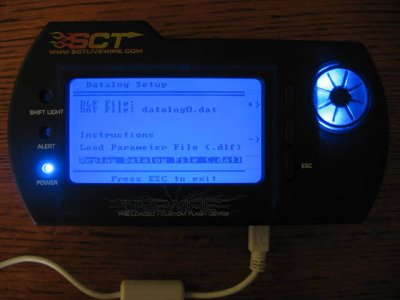 As always SCT has been loads of help when it comes to answering my questions about all the amazing functionality built into the LiveWire. I'm still playing with all the neat features it has to offer but if anyone has any specific questions please e-mail me.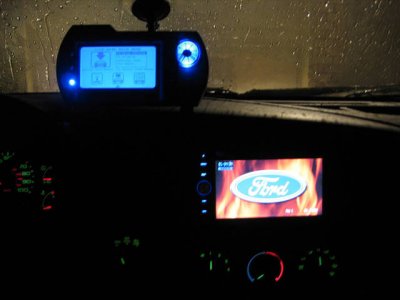 Well that's a brief rundown of it. Everyone knows that SCT means serious power but toss in all the functionality of the LiveWire and its one awesome combination!