Work performed on a 2002
Time Of Completion : 30 Mins
Here's my belt @ 48,000 miles may want to check yours out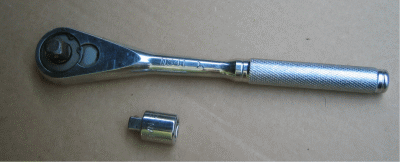 Tools Required :
1/2 Inch Drive Ratchet & an 1/2 to 3/8 reducer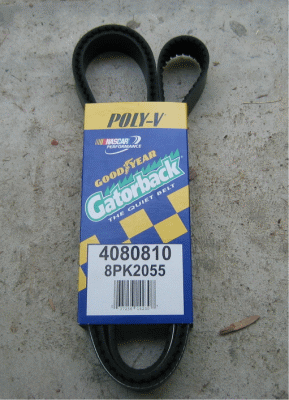 Parts Required :
Here's the Gatorback belt $33.50 at AutoZone; this part Number is for Models with A/C
This Belt is said to Remove the chirp at Shutdown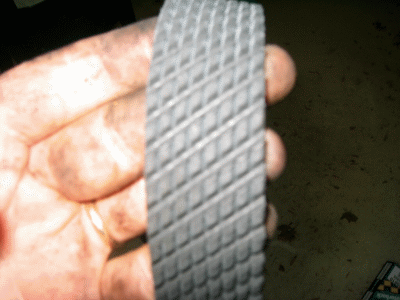 Here's the big difference in the belts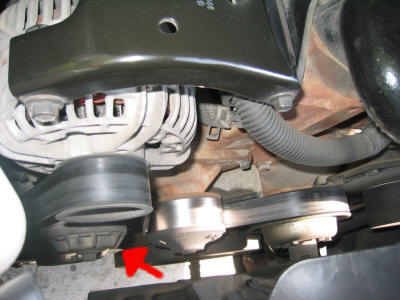 Now to change them out
Here's a top view of the Tensioner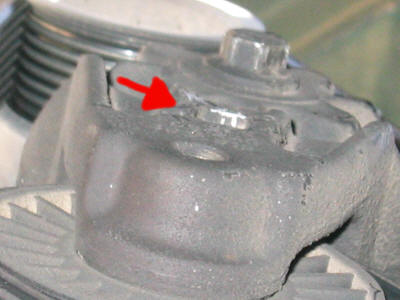 Here's a bottom View of the Tensioner The arrow is pointing to the 3/8 inch Square Hole where you insert the 3/8 adapter
(Something Like the Stock Oil Drain Plugs)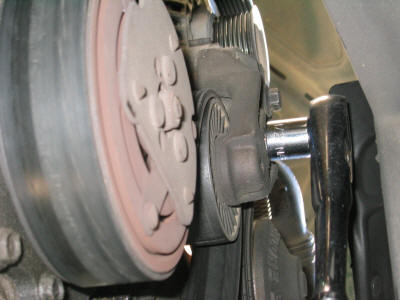 Here's the 3/8 inch adapter in the hole.
Now you see why the adapter is needed , an extension is to long and you wont be able to turn it very well , And the 1/2 inch drive ratchet is a must for leverage.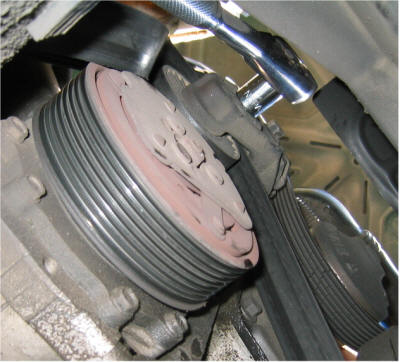 Shove it towards the drivers side and pop the belt off the bottom pulley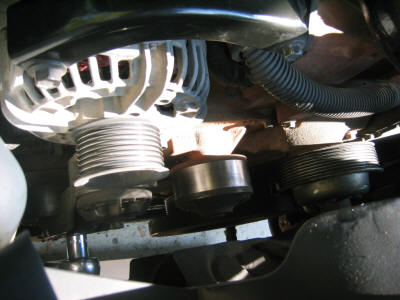 When you have the belt off the bottom pulley slowly let off on the tensioner and the ratchet will rest against the frame rail and stop it from flopping up where you cant get to it .
Remove the belt You'll have to push the tensioner back over a little to get the belt around the ratchet and you'll have to loop the belt around the fan blades to be able to get the belt off the truck.
Once thats done heres the new belt routing diagram
To do this by your self you'll need to put it on like so…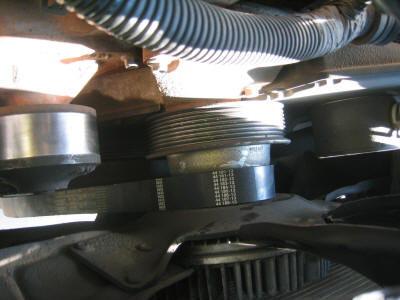 First get the belt around the fan blades and past your ratchet thats holding the tensioner from moving any further
Then route the belt around all pulleys, but the bottom one (6)…. You will have a loop of belt waiting to go on pulley # 6
Crank the tensioner with your right hand all the way the furthest you can then with your left hand grab the loop and pull it over Pulley #6
before you release the tensioner look at the pulleys and make sure the belt is centered on all of them then release the tensioner and check from the top.
If all looks good Start the truck up.
Wait a few Seconds then watch the belt go around for a little bit then shut the truck off….
Did you notice ???
NO CHIRP
Mission Accomplished