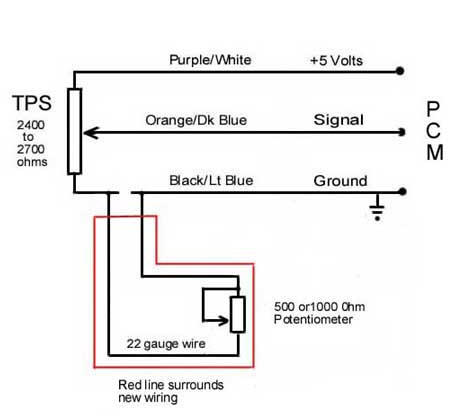 For TPS adjustment, Joe G. suggested using a potentiometer in the ground circuit. I decided to try it and It really gives a much better range of adjustment than elongating holes in the TPS body.
Here is a schematic drawing showing how to wire it.
Using the above circuit, adjusting the potentiometer adds resistance to the ground leg of the TPS which raises the voltage on the TPS signal wire.
I was able to change that voltage from the stock settilng of 0.5 volt to 1.2 and above.
I have it set at 1.2 at this time and it is working the way I like it.
[thanks to TDR used with permission]