Just Now dove in to modify my Oil vent which as you know is on the front…. on steep downhills, we lose a quart or 2 out the hose. …..
The solution is to make a vent on the valve cover like the N-14 Cummins has on the big truck I drive.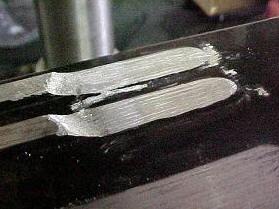 First I ground down the rear of the two raised bars to make a flat surface for the grommet.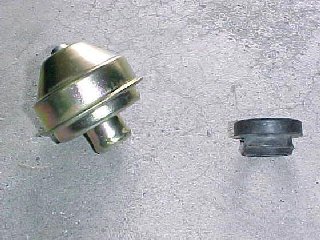 Here are the parts I got at Auto Zone. The item on the left is a GM oil filler cap and it has a out tube but is hidden here… has a baffle and sponge that will keep any oil in on splashes. Part Number is #8075 The grommet on the Right is one of the "HELP!" items part # 42306 "oil filler tube grommet"…. and not shown but is in lower pics is 5′ of crancase hose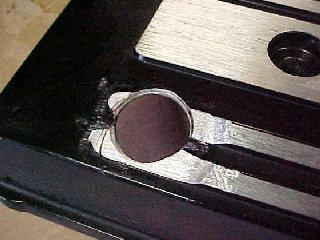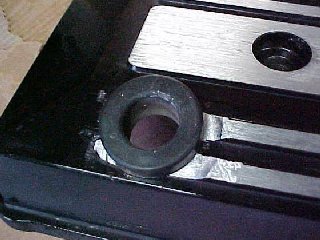 Then I started drilling. first I drilled a small hole, making it bigger and bigger till I had 1 3/8″ opening for the grommet.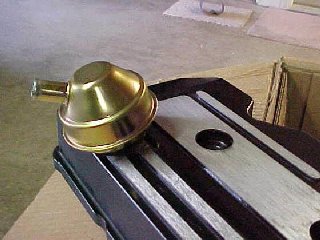 Pic of it installed on the valve cover. I had to remove it to put the cover on the truck.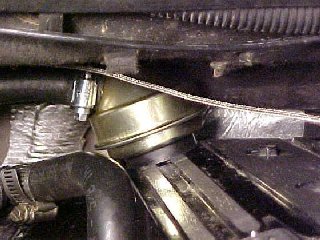 After I put the cover on, it was easy to put the grommet on then the breather on. it is right at the padding…just right…..attach a hose, route it down to the side of the engine at the engine mounts. and tied the end to the plate for the axle disconnect wih an angled cut on the hose so wind will draw the fumes out through venturi effect.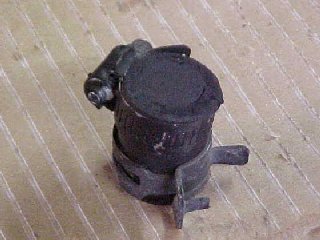 [thanks to EricBu12 and TDR used with permission]