THREE Turbos on a PSD!?!
Well, it just had to be done. And it was a lot easier the second time around! Click HERE to see the build-up of the Twins. Much the same work and process was involved to create Stage 3, HT4B into HT3B into OEM Garrett.
I really don't know what to expect of all this. It's fun doing this stuff and I'm curious how the 4B and 3B will work together. As of this writing, I still need to road test it. We'll see!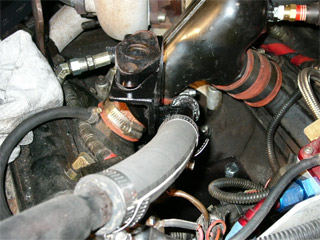 Reworked the oil return for the twins and made a "Y".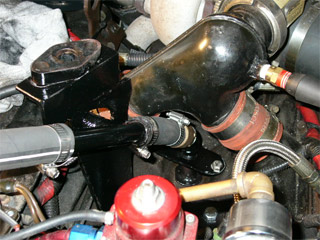 Another look at the oil return-to-block.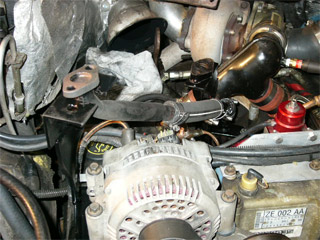 Both oil returns and new 4B mount.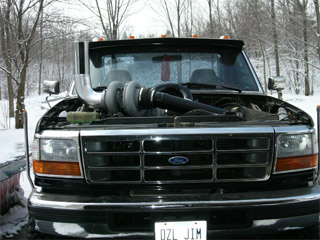 View form the front.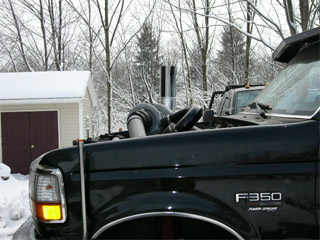 View form the left side. Not gonna fit under the hood with this one!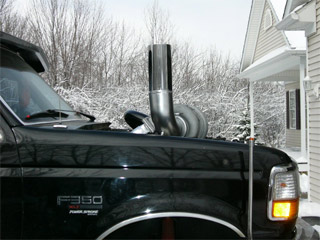 View from right side. Who needs duals?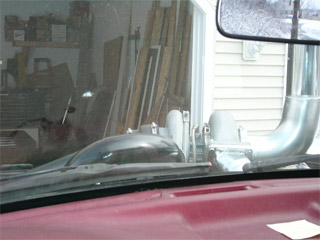 View from Driver's seat.
Yup, there's 3, just count 'em.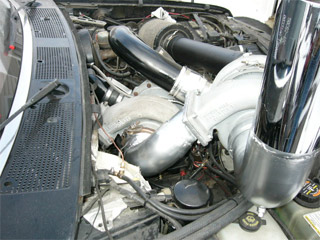 Exhaust side.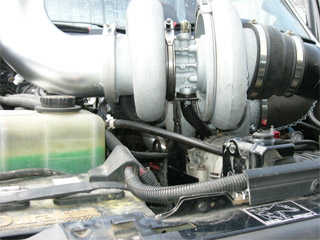 It's tight, but I'll see what burns up to figure out if I need any more heat shield!