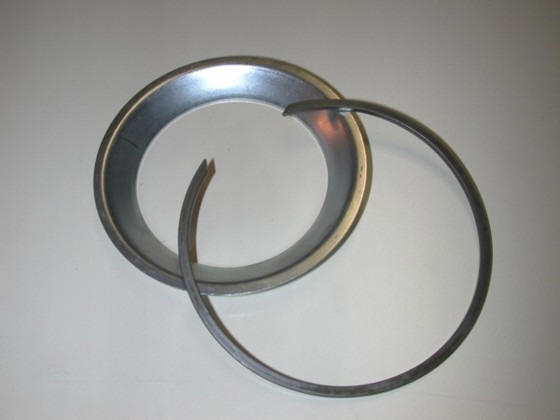 A silencer ring is a metal baffle placed into the turbocharger inlet to reduce whistle from the turbocharger. It is installed in Ram truck engines at the request of Chrysler. The silencer ring has no effect on engine output, EGT, or boost levels.
Removal:
Remove the flex hose from the front of the turbo that goes to the breather. Just inside the turbo, you will see a snap ring that looks like a piston ring (charcoal color), very gently with a small flat blade screw driver, lift one end of the snap ring out of the groove, then continue to work around the snap ring, lifting it out of the groove. When the snap ring has been removed, you can easily remove the silencer ring.
Image on left is WITH the ring. Image on the right is WITH OUT the ring.